Does the Hubble telescope work again?
Hubble's computer has been experiencing errors so severe that it has been impossible to use the telescope's instruments for several weeks. NASA engineers put the instruments into a deep sleep so that their performance wouldn't be harmed by a computer malfunction.
Has Hubble's defect been discovered?
Several errors have been found in Hubble's memory system. In Hubble, there is a backup system for each system, so there are two memory systems, one of which was used and the other as a backup, but when Hubble's backup memory system was turned on, it started having similar errors, which was very disappointing for the engineers. Hubble may have been disabled if both memory systems are damaged.
Two identical but separate systems are less likely to have the same error, so the engineers hoped that the error was not in the memory system, but rather in another system. Eventually, a fault was detected in Hubble's control computer through testing of all subsystems.
During inspections at Hubble, which fault were scientists able to confirm?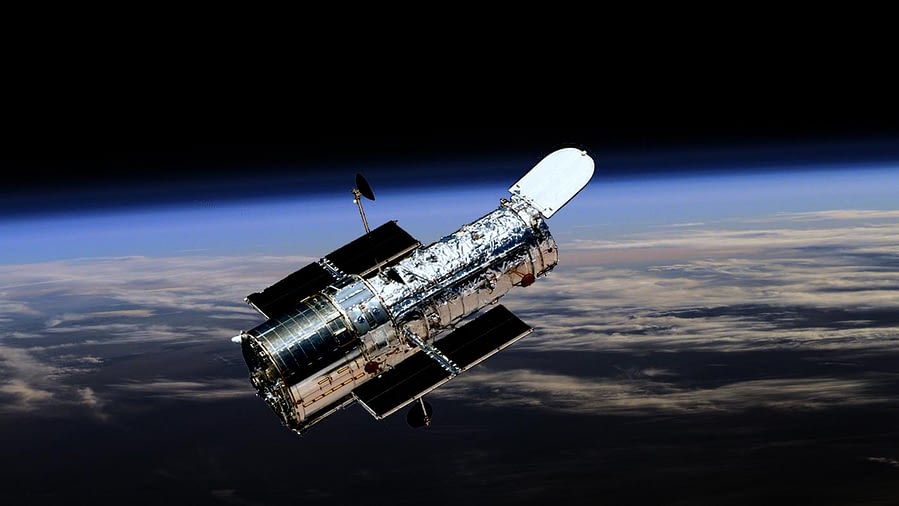 Image from here
The problem was with the computer's power supply, which was not up to specifications, so the memory card was not receiving the correct voltage. A backup power supply has now been connected to the computer after the main power supply was shut off.
Was Hubble's performance improved since the power supply was replaced?
As a result of this change, the results of all the tests done so far are coming in which means the problem of the Hubble telescope has been fixed. All Hubble's instruments are currently being woken from a deep sleep one by one. Scientists hope to resume scientific observations within a week after Hubble telescope systems are diagnosed. Beautiful images of space will again be sent to us by the Hubble Telescope.